Our overarching goal is to strengthen efforts for diversity and inclusion in the construction industry, in particular, among African American communities.
Current State of D&I in Construction
In regard to race, 30.7% of professionals in the industry are Hispanic or Latino, 6.2% are black, and a staggering 2% are Asian.
By equipping diverse communities with the skills and knowledge needed for success in the construction industry, we aim to empower our students to secure stable employment, improve their economic conditions, and build a brighter future for themselves and their communities.
Our journey began when our founders, who have experienced many of these hurdles in their own lives, decided to be a part of the solution. Opportunity, Inc. was founded in 2010 by a husband and wife team, Dr. William and Dr. Latisha Webb, who are grassroots leaders, human services practitioners and social entrepreneurs. Their former partner, Stephen Pettiway, a general contractor and master plumber, excelled as the lead teacher and hands-on coach.
Reflecting the values of the founders, our programs incorporate a holistic and culturally relevant approach that is tailored to meet the specific needs and challenges of Black and Hispanic communities.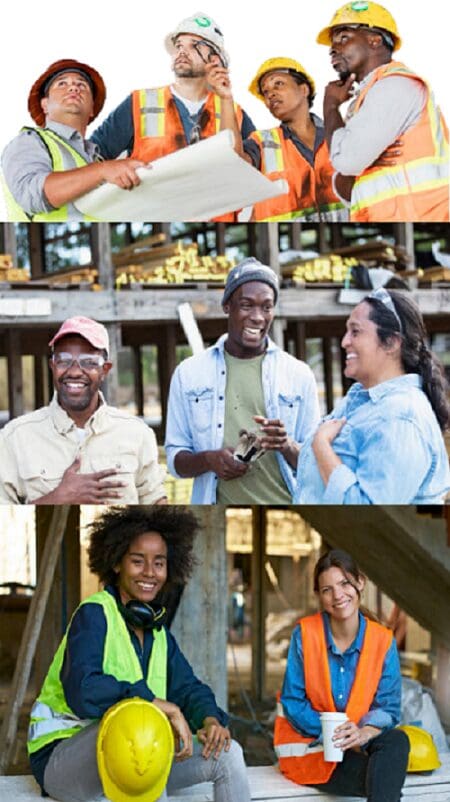 Dr. William Webb, IV | CEO
Meet Dr. William Webb, a co-founder and CEO of our organization and an inspiration for individuals striving to transform their lives. Growing up in the heart of an inner-city neighborhood in Philadelphia, Mr.Webb faced the weight of systemic disadvantages, limited educational opportunities, and the stigmatization that often accompanies a criminal record. But Mr. Webb refused to succumb to these challenges – he saw them as stepping stones to his personal growth, self-determination, and the opportunity to build a better future. Having experienced the transformative power of the construction trades himself, Mr. Webb recognized that traditional education wasn't the only path to success. He witnessed the construction industry offering a unique opportunity for self-development, self-determination, self-employment and economic achievement.
His personal journey demonstrates that no obstacle is insurmountable, no past defines our future, and no dream is too big. Mr. Webb went on to secure a Master's and Doctorate degree in social science to further the cause. He is actively raising the organization's profitability and profile, inspiring students to "Tap into their inner resources... see it... be it... and become it."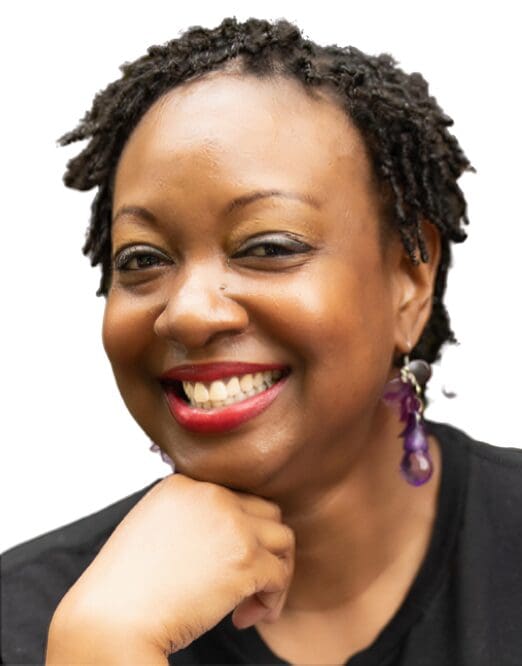 Meet Dr. Latisha Webb, COO and co-founder of our organization and a passionate advocate for trauma-informed services. Latisha Webb is a highly educated and skilled individual who possesses a deep passion for empowering marginalized communities, affected by adversity, particularly Black and Hispanic populations. Her dedication is fueled by her personal experiences and the witnessing of not only the inequalities that existed within society but also historical trauma.
Leveraging her role in the organization, Latisha was adamant about developing programs that not only cultivated technical skills but also addressed and recognized systemic barriers due to trauma. One of Dr. Webb's most impactful achievements was the establishment of the Annual Trauma Conference titled H. E. A. L (Heal, Enlightenment, Acceptance and Love) from a black man perspective. These conferences provided comprehensive support and resources to staff that worked with a majority of African-American males. Dr. Webb's story continues to inspire others, reminding us that when we unite our education, skills, and passion for the greater good, we have the power to create a more equitable world, one brick at a time.
A shortage in labor is worrisome for the construction industry with predictions that in the next five to ten years there will not be enough workers. Creating a more diverse and inclusive construction workforce would decrease these odds as well as incorporating campaigns to inspire the next generation.